Podcast: Play in new window | Download (Duration: 2:15:53 — 77.9MB) | Embed
[sc:rhtop]
Some information about this episode
Harriet Tubman
Harriet was born Araminta Ross, in Madison, Maryland*. Like most slaves, she lived a life of hard work and extreme abuse. Harriet learned some coping techniques, such as wearing multiple layers of clothing in order to block pain from beatings, and she even fought back. Very early in life she was beaten so hard that she took a metal weight to the head and suffered seizures afterwards. She also had visions and dreams most likely emanating from this injury, but she attributed them to being from God, which is the basis for the visions from the show.
In the 1840s, her life began to change with some events coming in quick succession. She married a free black man, changed her name from Araminta to Harriet, became ill and thus unwanted by her owner, and was put up for sale. She prayed for her present owner to die before he could pass ownership, and when that came to pass, she expressed great regret. When his estate was being settled, she decided to take the initiative and finally become free.
Harriet escaped with her brothers in 1949, but after an ad placed seeking a reward for their return, her brothers turned themselves in, forcing her to return. Soon thereafter she left again, this time by herself. She used the Underground Railroad network to get to Pennsylvania, remarking on her arrival that she felt like a different person.
Not satisfied to just settle and be happy living her life free, she decided to help others seek their own liberation. During this time, it's estimated she escorted about 60 people to safety along a similar route to the one that she took. Some of those included her family members, but some were strangers to her, simply slaves seeking freedom.
During the raid on the Combahee River, she liberated another 750 or so slaves, an extraordinary number for a single person in that day. She prided herself in never losing a charge on her escorts along the Railroad course. She worked for the Union army for the entirety of the Civil War, leaving service several months after the Confederacy surrendered. She was never compensated, nor did she receive a pension like others who served in similar posts, and she lived her life in relative poverty.
In 1898, 30+ years after her retirement, President McKinley passed a bill that gave her $20 a month for her service to the US Government.
She worked with Susan B. Anthony to fight for women's rights because she thought she "suffered enough to believe it." She contributed her time as well as money to the causes she supported, which kept her destitute. She also donated land to a Methodist church, asking that they make a home for the ill and indigent. When the church decided to charge an $100 entrance fee, she was very upset, saying that she wished she could demand they only allow people in that had absolutely *no* money.
Her pain and seizures continued to plague her, to the point at which she required surgery to alleviate her symptoms. Harriet didn't want anesthesia, so she bit on a bullet as she'd seen many Civil War soldiers do during the war. The surgery helped her greatly in her last years, but by 1911, she was finally too frail to live on her own. She was transferred to a nursing home, where donations were given in order to pay for her care. She died in 1913, saying to those around her, "I go to prepare a place for you."
*It usually isn't easy to pinpoint a slave's year and place of birth. This is the most likely place based on records at the time.
…
…
Blinded by the Wife
Even though Wyatt has his suspicions, he waits a little too late to act on the accusations that Jessica might be working for Rittenhouse. Whether it's out of a sense of misplaced loyalty, or because she revealed that she was pregnant, it caused the kidnapping of Jiya, and ultimately, the death of Rufus. The fault lies entirely with Emma and Jessica, but guilt will be a part of his psyche for the foreseeable future.
Deconstructing Harriet
Their only mission in the finale was to aid Harriet Tubman's Combahee River Raid. Rittenhouse came very close to subverting her ploy to liberate well over five hundred slaves and boost the Union army. There was also the added bonus of her interactions with Rufus where she revealed her visions that were similar to Jiya's. She didn't have the benefit of time-travel as being the impetus, but she had clear visions of the team arriving to help her, and had visions all of her life.
Living in the Past
Jiya hacked Connor's computer to find that another pilot with similar visions was still alive and living in a mental institution. She confronts Connor and forces him to take her to the ailing pilot, Stanley Fischer. Stanley is confused to say the least. He babbles about time traveling without the machine, other people with the ability (including Kirk Cameron), forbidden colors, and a lot of other very strange things. While Connor does the whole "hand wave" (KarenApproved™) thing, Jiya uses the clues she gets from him to clarify her visions.
Pretty in a Picture
Once Jessica kidnaps Jiya and then Jiya subsequently gets stuck in time, they find out where she is by searching one of Lucy's books she seemed fascinated with. The Time-Team sees a picture of her dressed in period clothes with a hidden message. (see below)
Evil Stepsisters
This is my nickname for Emma and Jessica when they're running around causing mayhem in 1880s San Francisco together. They're both quite evil during this time, and up until Emma's killing of Carol, subordinates of Lucy's mother.
Last Chance Saloon
Jiya has taken up a new life in 1885 San Francisco. She works in a Saloon and has been saving up to open her own bar with another woman. It would be another three years before the Time-Team catches up with her, and this makes her gritty, resilient, and able to handle herself in the rougher conditions of that time.
Meanwhile, Back at the Bunker
Connor and Denise don't go on any of the trips during this time, so they hang back to hold down the fort. They have a conversation about family and the feelings of dread when waiting for the Time-Team to return from a mission.
Once the team returns after Rufus' death, there are multiple conversations between our team members. Jiya and Connor – being the closest to Rufus – have a moment of grief over his death. Connor tries to comfort her and they share a moment that *might* start both of them on a road to healing.
Lucy and Wyatt talk about Wyatt's guilt over his inaction leading to the horrible things that happened in San Francisco. He says that he messed up the mission, their team, and his and Jessica's relationship. She says he's not responsible for Rufus' death, but yeah, he *did* mess up their relationship. It lightens the mood slightly, but it also leads to him finally admitting that he truly loves Lucy. He doesn't ask for reciprocation, he only says it to let it be known that it's late in coming, but true nonetheless.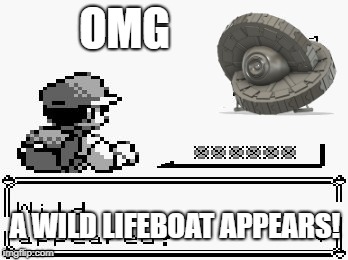 Most importantly, everyone is regrouping and a wild lifeboat appears! It seems to be the same Lifeboat they're used to seeing, except it's upgraded a bit. The door opens, and out steps a slightly older version of Lucy and Wyatt! OMG?! WHAAAA? Beardy!Wyatt LaraCroft!Lucy
Speaking in the Third Klingon
Jiya leaves her hidden message in Klingon, which Rufus can (of course) decode. It takes the specialities of our team working together to find her message – Lucy and her book, Rufus decoding the message, everyone deducing that she would've left a clue somewhere for them to find.
…

On June 1
1215 – Zhongdu (now Beijing), then under the control of the Jurchen ruler Emperor Xuanzong of Jin, is captured by the Mongols under Genghis Khan, ending the Battle of Zhongdu.
1495 – A monk, John Cor, records the first known batch of Scotch whisky.
1533 – Anne Boleyn is crowned Queen of England.
1660 – Mary Dyer is hanged for defying a law banning Quakers from the Massachusetts Bay Colony.
1779 – Benedict Arnold, a general in the Continental Army during the American Revolutionary War, is court-martialed for malfeasance.
1792 – Kentucky is admitted as the 15th state of the United States.
1796 – Tennessee is admitted as the 16th state of the United States.
1812 – War of 1812: U.S. President James Madison asks the Congress to declare war on the United Kingdom.
1857 – Charles Baudelaire's Les Fleurs du mal (The Flowers of Evil) is published.
1890 – The United States Census Bureau begins using Herman Hollerith's tabulating machine to count census returns
1958 – Charles de Gaulle comes out of retirement to lead France by decree for six months.
1962 – Adolf Eichmann is hanged in Israel.
1967 – The Beatles' Sgt. Pepper's Lonely Hearts Club Band is released.
1974 – The Heimlich maneuver for rescuing choking victims is published in the journal Emergency Medicine.
1980 – Cable News Network (CNN) begins broadcasting.
2009 – Air France Flight 447 crashes into the Atlantic Ocean off the coast of Brazil on a flight from Rio de Janeiro to Paris. All 228 passengers and crew are killed.
Notable Births:
1455 – Anne of Savoy
1801 – Brigham Young, American religious leader, 2nd President of The Church of Jesus Christ of Latter-day Saints
1815 – Otto of Greece
1843 – Henry Faulds, Scottish physician and missionary, developed fingerprinting
1879 – Max Emmerich, American triathlete and gymnast
1890 – Frank Morgan, American actor ("The Man Behind the Curtain" – The Wizard of Oz)
1907 – Frank Whittle, English soldier and engineer, developed the jet engine
1915 – John Randolph, American actor (You've Got Mail, Christmas Vacation)
1921 – Nelson Riddle, American composer and bandleader
1922 – Joan Caulfield, American model and actress
1926 – Andy Griffith, American actor, singer, producer, and screenwriter
1926 – Marilyn Monroe, American model and actress
1934 – Pat Boone, American singer-songwriter and actor
1937 – Morgan Freeman, American actor and producer
1937 – Colleen McCullough, Australian neuroscientist and author (The Thorn Birds)
1939 – Cleavon Little, American actor and comedian
1940 – René Auberjonois, American actor (Benson, Star Trek: Deep Space 9)
1946 – Brian Cox, Scottish actor
1947 – Jonathan Pryce, Welsh actor and singer
1948 – Powers Boothe, American actor
1950 – Charlene, American singer-songwriter ("I've never been to me")
1950 – Michael McDowell, (Beetlejuice) American author and screenwriter
1960 – Simon Gallup, English musician (The Cure)
1973 – Heidi Klum, German-American model, fashion designer, and producer
1974 – Alanis Morissette, Canadian-American singer-songwriter, guitarist, producer, and actress
1981 – Amy Schumer, American comedian, actress, and screenwriter
1996 – Tom Holland, English actor
Notable Deaths:
1660 – Mary Dyer, English-American martyr
1868 – James Buchanan, American lawyer and politician, 15th President of the United States
1879 – Napoléon, Prince Imperial of France
1927 – Lizzie Borden, American accused murderer
1941 – Hans Berger, German neurologist and academic (Inventor of EEG technology)
1943 – Leslie Howard, English actor, director, and producer
1962 – Adolf Eichmann, a German Nazi SS–Obersturmbannführer
1965 – Curly Lambeau, American football player and coach, founded the Green Bay Packers
1968 – Helen Keller, American author and activist
1980 – Arthur Nielsen, American businessman, founded the ACNielsen company (#RenewTimeless)
1991 – David Ruffin, American singer-songwriter (The Temptations)
2000 – Tito Puente, American drummer, composer, and producer
2001 – Hank Ketcham, American cartoonist, created Dennis the Menace
2001 – Aishwarya of Nepal (Nepalese royal massacre)
2001 – Birendra of Nepal (Nepalese royal massacre)
2001 – Dhirendra of Nepal (Nepalese royal massacre)
2001 – Prince Nirajan of Nepal (Nepalese royal massacre)
2001 – Princess Shruti of Nepal (Nepalese royal massacre)
2008 – Yves Saint Laurent, French fashion designer, founded Saint Laurent Paris
2014 – Ann B. Davis, American actress

On August 26
Women's Equality Day
1498 – Michelangelo is commissioned to carve the Pietà.
1791 – John Fitch is granted a United States patent for the steamboat.
1920 – The 19th amendment to United States Constitution takes effect, giving women the right to vote.
1944 – World War II: Charles de Gaulle enters Paris.
1970 – A new feminist movement leads a nationwide Women's Strike for Equality.
1980 – After John Birges plants a bomb at Harvey's Resort Hotel in Stateline, Nevada, in the United States, the FBI inadvertently detonates the bomb during its disarming.
2009 – Kidnapping victim Jaycee Dugard is discovered alive in California after being missing for over 18 years.
2015 – Two U.S. journalists are shot and killed by a disgruntled former coworker while conducting a live report in Moneta, Virginia.
Notable Births:
1740 – Joseph-Michel Montgolfier, French inventor, invented the hot air balloon
1819 – Albert, Prince Consort of the United Kingdom
1898 – Peggy Guggenheim, American-Italian art collector and philanthropist
1906 – Albert Sabin, Polish-American physician and virologist, developed the polio vaccine
1909 – Jim Davis, American actor (Dallas)
1910 – Mother Teresa, Macedonian-Indian nun and missionary, Nobel Prize laureate
1911 – Otto Binder, American author and screenwriter (Captain Marvel Adventures)
1918 – Katherine Johnson, American physicist and mathematician
1921 – Benjamin C. Bradlee, American journalist and author
1935 – Geraldine Ferraro, American lawyer and politician
1940 – Don LaFontaine, American voice actor, producer, and screenwriter ("…in a world…")
1946 – Valerie Simpson, American singer-songwriter (Ashford & Simpson)
1952 – Michael Jeter, American actor (The Green Mile, The Fischer King)
1952 – Will Shortz, American journalist and puzzle creator
1969 – Adrian Young, American drummer and songwriter (No Doubt)
1970 – Melissa McCarthy, American actress, comedian, producer, and screenwriter
1980 – Macaulay Culkin, American actor
1980 – Chris Pine, American actor
1982 – John Mulaney, American comedian, actor, writer, and producer
Notable Deaths:
1930 – Lon Chaney, American actor, director, and screenwriter
1946 – Jeanie MacPherson, American actress and screenwriter
1974 – Charles Lindbergh, American pilot and explorer
1977 – H. A. Rey, German-American author and illustrator, created Curious George
1978 – Charles Boyer, French-American actor, singer, and producer
1980 – Tex Avery, American animator, director, and voice actor
1981 – Lee Hays, American singer-songwriter ("If I Had a Hammer")
1986 – Ted Knight, American actor
2004 – Laura Branigan, American singer-songwriter and actress
2009 – Dominick Dunne, American journalist and novelist
2011 – Patrick C. Fischer, American computer scientist and academic (Unabomber Target)
2017 – Tobe Hooper, American film director (Texas Chainsaw Massacre)
Links from this episode:
Friend of the show, Michael Ahr, writes about the two-part finale here: DenofGeek.com
Fangirlish review about the two-part finale is here.
---
If you're in the market for [[[Time Travel]]] books, DVDs or other merchandise, click on the link and you'll help support Golden Spiral Media.
Send us your feedback! On the Golden Spiral Media feedback page, let us know your thoughts, theories, predictions, and ruminations. We want to hear from you!
[sc:rh]